VISA ScoreCard Rewards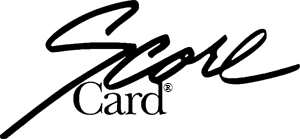 Scorecard Rewards offers a great selection of brand-name merchandise and travel options. There.s no enrollment necessary with Visa ScoreCard Rewards, so you don.t have to wait to start earning points. To find out what awards are available, visit the Travel and Merchandise sections of the ScoreCard Rewards website.

Earning Points

Visa Credit Cards

Use your Cochise Credit Union Visa Credit Card to earn 1 point for every $1 of your purchases online, over the phone or at the checkout counter. Then, redeem your points for rewards, including hotel reservations, car rentals and brand-name merchandise.

Contact Information

For Visa ScoreCard questions and to redeem your points, contact:
ScoreCard Bonus Point Service Center
P.O. Box 31504 Tampa, FL 33631-3504
9AM- 11PM(EST) Monday-Friday
To check your points, visit www.eZCardInfo.com
For merchandise redemption and point questions, call (800) 854-0790.